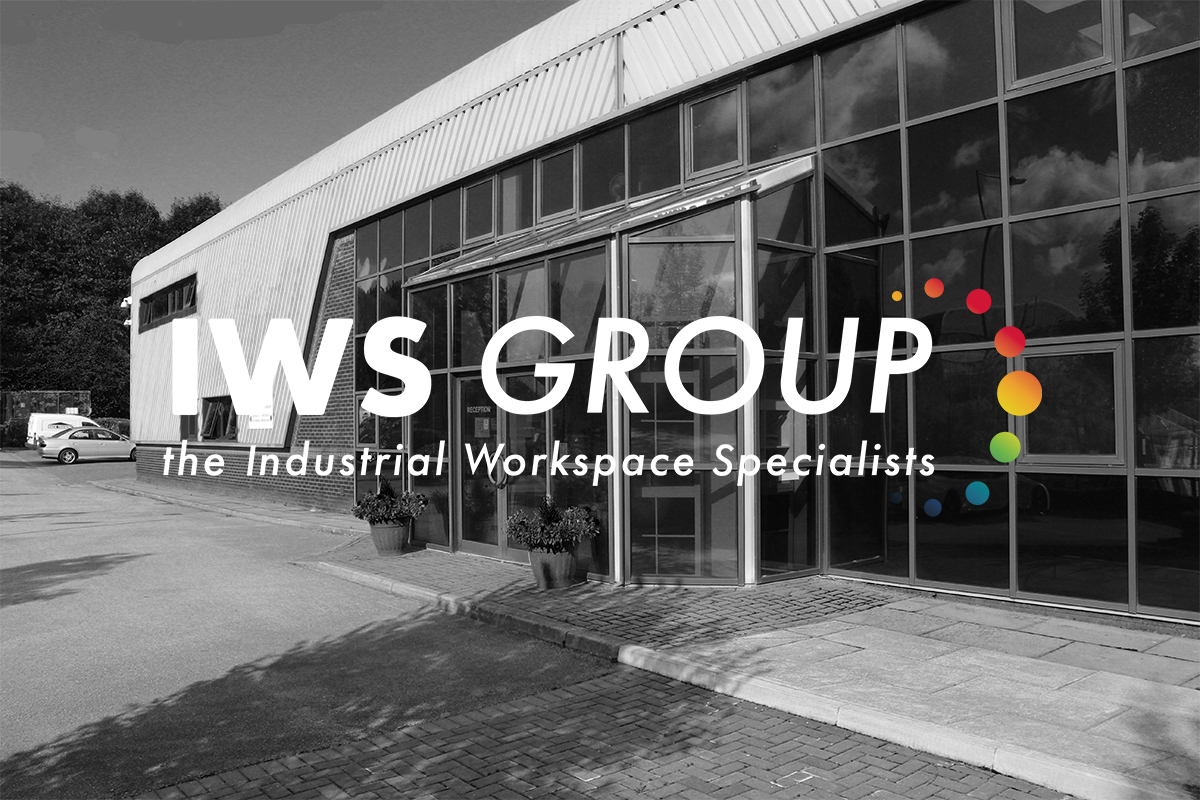 We're dedicated to helping our distributors succeed by providing superior products, and specialist support.
Throughout our forty years in business, we've built a market-leading reputation for being fast and responsive, while ensuring our customers remain safe, operational and compliant. Many of our distributors have been in business with us for many years of which we are immensely proud.
Our products focus on prolonging the life and safety of warehouse assets including racking in the most cost effective and sustainable way. But most importantly our products help to create a safer working environment and to keep employees safe from harm.
We are proud to be part of the IWS Group
IWS Group is a family of specialist industrial product owners, manufacturers and service companies, each of which are market-leaders in their niche.
Benefits of a Rack Group Distributor
Overall, being a rack group distributor can provide many benefits, including access to a wide range of products, increased profitability, improved customer service, and brand recognition.

Exclusive Barrier Range
Rack Group is the only provider offering comparable barriers that undergo rigorous PAS 13 testing and third-party accreditation.

Sell the World's Leading Racking Protector
For the past decade, Rack Armour® has maintained its position as the world's top-selling polymer upright protector.

Swift Customisation and Short Lead Times
Unlike our competitors, we offer rapid barrier customisation and lead times measured in weeks, not months.

Elevate your brand with custom marketing
Bespoke branded products and marketing material, from videos and datasheets, to social media and catalogues!

Immediate sales opportunities
With a proven demand, sell barriers to your existing customers who already have thousands of racking uprights in their workplace.

Be the single source for all barrier solutions & advice
Be the preferred barrier solutions provider supported by our ongoing expert guidance and top-notch product training.
Jump start your marketing with a comprehensive marketing package
Ready made marketing with Distributor Portal access to white label social media posts, brochures, datasheets, videos, graphics and articles.
Elevate your presence with the Rack Group website, "Distributor Locator" service.
Bespoke labelling
Badges applied to all products can be tailored to your company to raise your profile. Using this method, your company name can be applied to all stock items.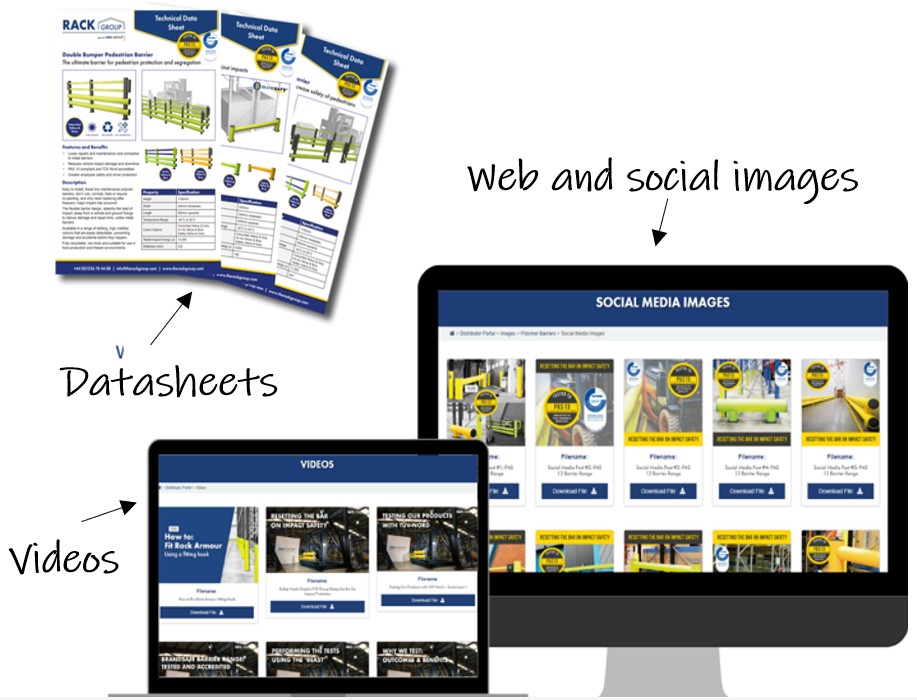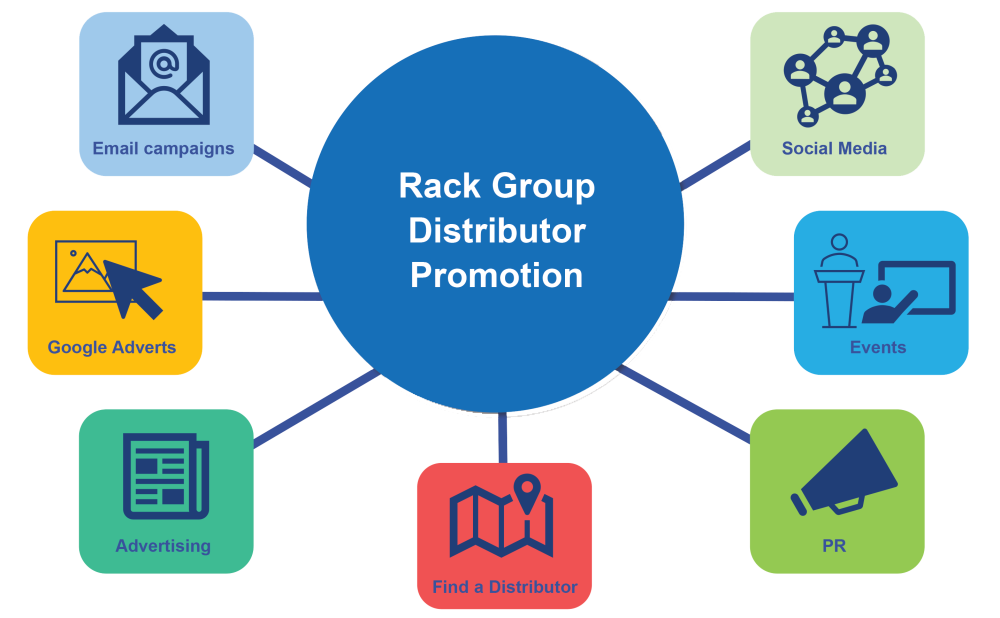 Marketing Promotion and lead generation
Every day we are promoting our products and directing businesses to your brand via:
Email campaigns
Google adverts
Social media
Events
Industry magazine adverts
PR
Website Distributor Locator listing
Speak to a member of the team today.
Rack Group product range
Rack Armour®
As a Rack Group distributor your product range can include Rack Armour®. It has been the world's best-selling plastic protector for over 19 years and is shown per install, to save tens of thousands of pounds reduction in damage repair costs.
Benefits
• 800% proven ROI
• Slash maintenance budgets and workloads
• Self-install with no fixings & for all racking types
• Zero maintenance & floor damage
• A single solution for all warehouse environments
Made from ballistics grade plastic, the Rack Armour® outer shell is shaped to divert impact energy around the rack leg instead of through it. Any remaining impact energy is absorbed by the interior foam until it is diffused. This twin action protection uniquely helps to maintain the structural integrity of the racking system. Rack Armour® can't be knocked off when brushed by vehicles and with a hi-visibility range of colours, clearly helps identify safe working boundaries for materials handling equipment drivers.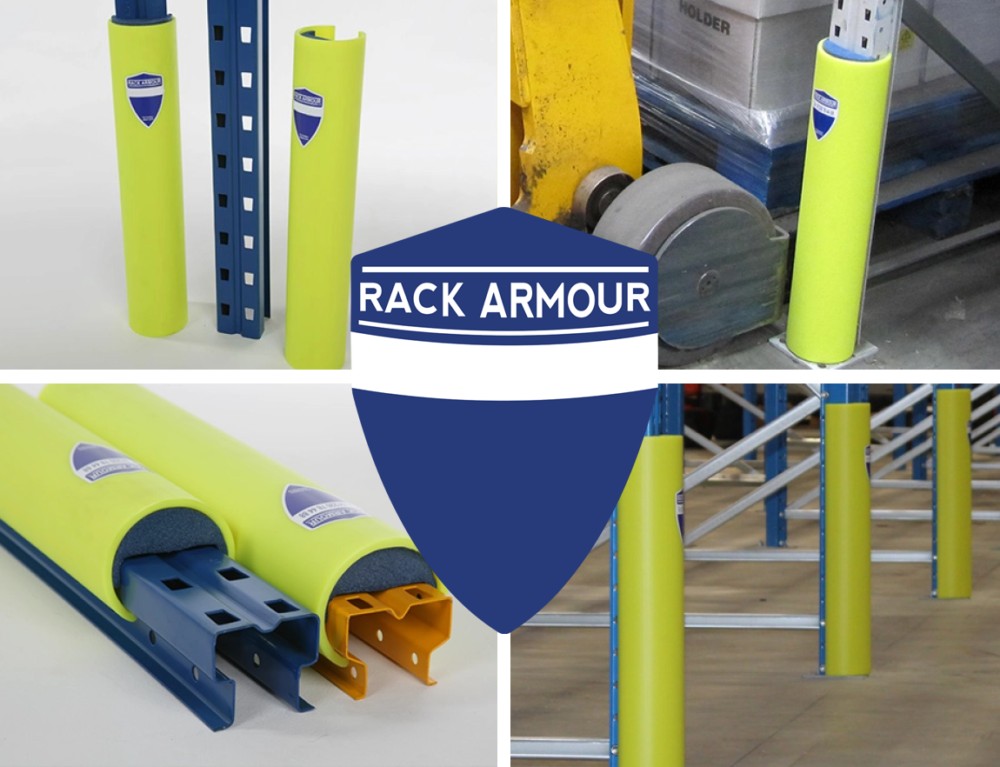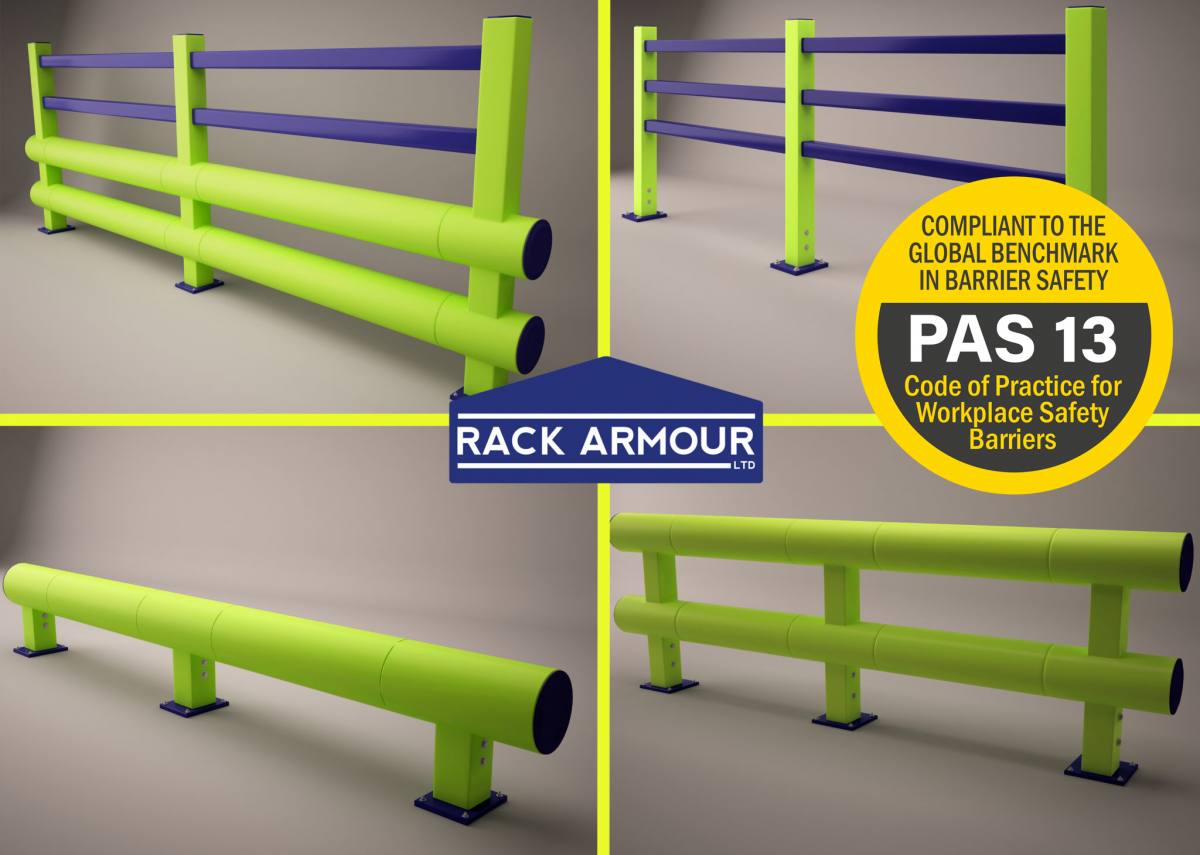 Impact Barriers
The flexible barrier design, absorbs the load of impact, away from a vehicle and ground fixings to reduce damage and repair time, unlike metal barriers.
Benefits
Lower repairs and maintenance cost compared to metal barriers
Reduces vehicle impact damage and downtime
PAS 13 compliant
Greater employee safety and driver protection
Easy to install, these low maintenance polymer barriers, don't rust, corrode, fade or require re-painting, and only need replacing after frequent, major impact has occurred.
Available in a range of striking, high visibility colours that are easily detectable, preventing damage and accidents before they happen.
Fully recyclable, non-toxic and suitable for use in food production and freezer environments.
Speak to a member of the team today.
You're in good company
We have built up a customer base including large and small companies across the logistics, engineering, food and retail sectors. As a distributor you will immediately expand your client reference base and build on our decades of service and solutions.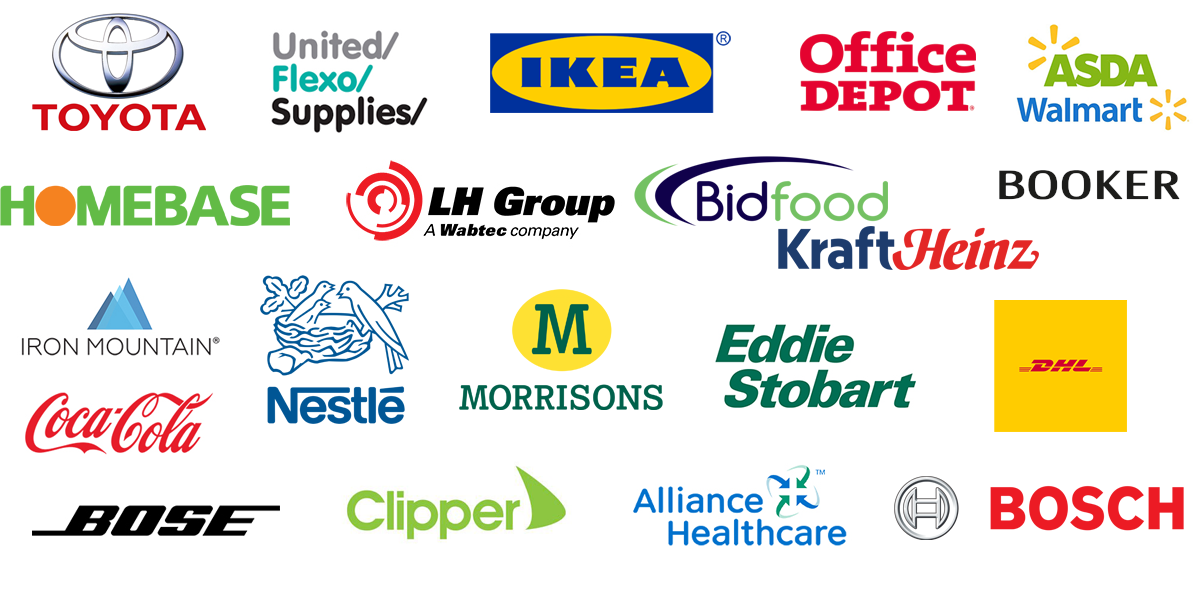 Complete the form- Request to become a distributor
Take a virtual tour of our warehouse
See our product range in situ in our virtual warehouse
See our full range of IWS Group products and services in a virtual reality experience.
A great way to understand how best to protect your warehouse and employees is to see all the solutions in one place.
Our Virtual Warehouse has been designed for you to experience a wide range of industrial workplace safety solutions, applied in a real-life industrial situation.