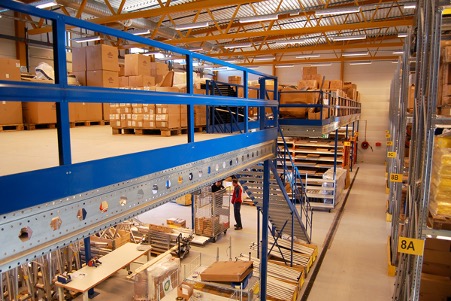 Increase storage space without having to expand or move premises
Design, build and install managed by one team

Wide range of stock for immediate install

Meet building and fire safety regulations

Space can be adapted to changing operations

Contact us to request a quote or for advice
FREE CONSULTATION
Ensuring your operational needs are met, we offer a consultation on your challenges and design a bespoke solution that works for you.
ZERO OPERATIONAL IMPACT
Installations can be worked around your schedule. Whether that's during evenings or over weekends, we work to suit your operations.
COST EFFECTIVE SOLUTIONS
We can utilise your existing storage equipment to install a mezzanine, or supply and install new systems, ensuring the optimal solution for your investment.
Rack Group can design, build and install quality mezzanine floor systems that maximise your existing warehouse space!
Transform your warehouse with a mezzanine, to create additional storage from existing space. Utilise wasted space and increase productivity, without the cost of relocation.
Increased Storage Space
A mezzanine floor can provide additional storage space in your warehouse, allowing you to make the most of your vertical space. This can increase your storage capacity without taking up valuable floor space.
Creation of New Workspaces
Mezzanine floors can create new workspaces, such as offices or break rooms, by adding an additional level to your warehouse. This can free up valuable floor space and improve organization and accessibility.
Cost Savings
Installing a mezzanine floor can save the cost of moving to a larger warehouse or expanding your current one. By using the available vertical space, you can increase your storage capacity without incurring the cost of a new building.
Time and Operational Savings
By simply removing the need to expand or relocate to new premises will not only save time for many colleagues but maintain maximum operational efficiency.
Increased Property Value
A mezzanine installation can increase the value of your property by adding additional square footage to your warehouse, making it a more desirable asset.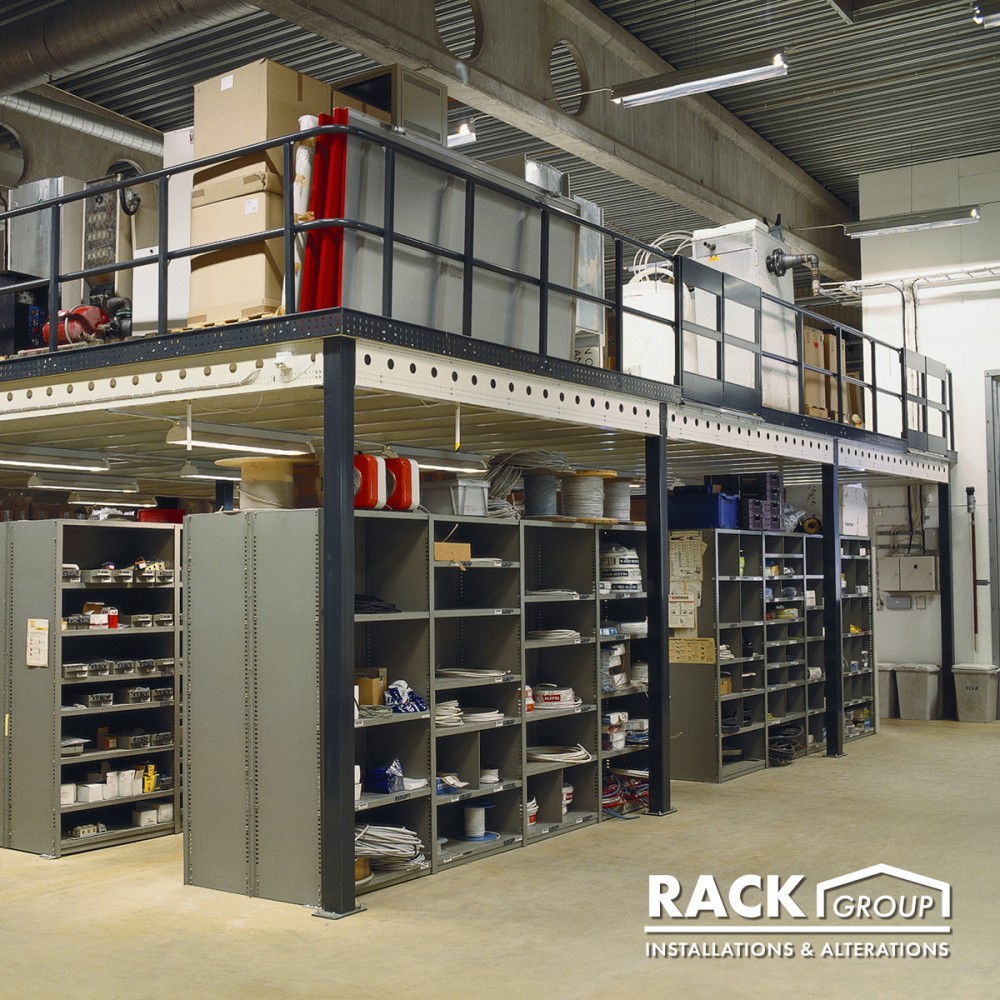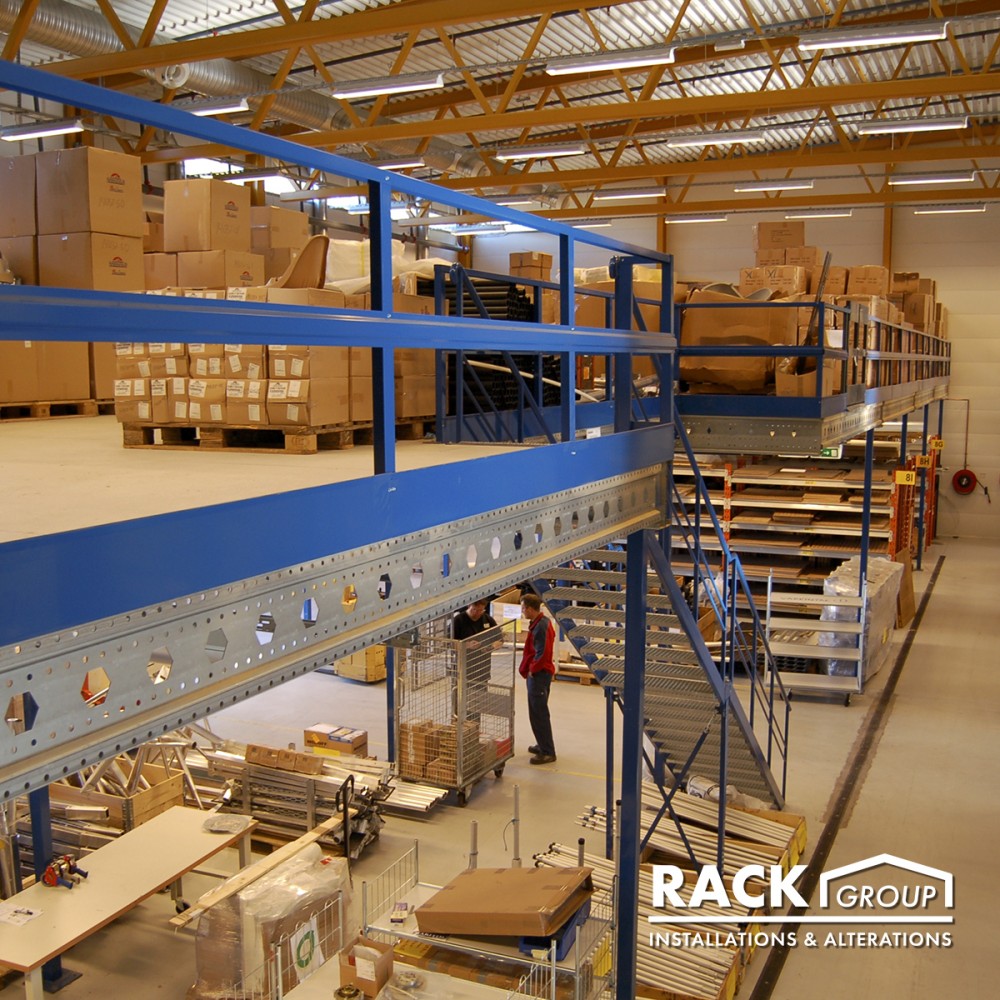 Why Choose Rack Group?
Customised Solutions
We collaborate closely with our clients to fully understand their unique needs and requirements. By doing so, we provide tailor-made mezzanine solutions that optimize storage space, enhance operations, and improve workflow within the warehouse.
Expertise and Experience
With 40 years of experience and a team of qualified professionals, we possess in-depth knowledge of the latest industry standards and regulations. Our expertise and experience ensure the proper installation of your solution while maintaining compliance with all relevant safety and quality standards.
High-Quality Products
Our high-quality mezzanine systems are specifically designed to withstand the demands of a busy warehouse environment. We offer solutions that fit your budget, all of which meet or exceed industry standards for both quality and safety.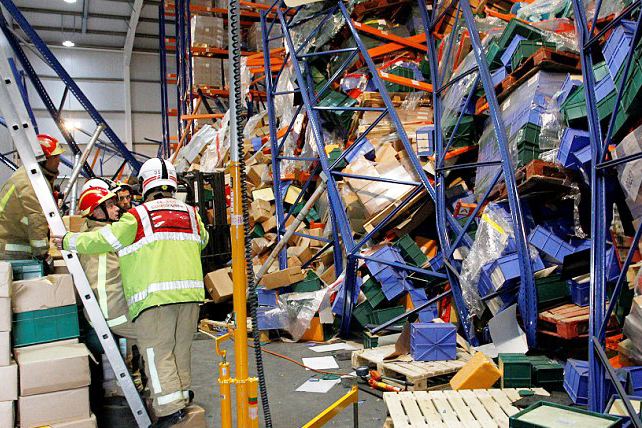 We delve into the most common causes of racking failures, explore examples and most importantly the prevention of racking collapse.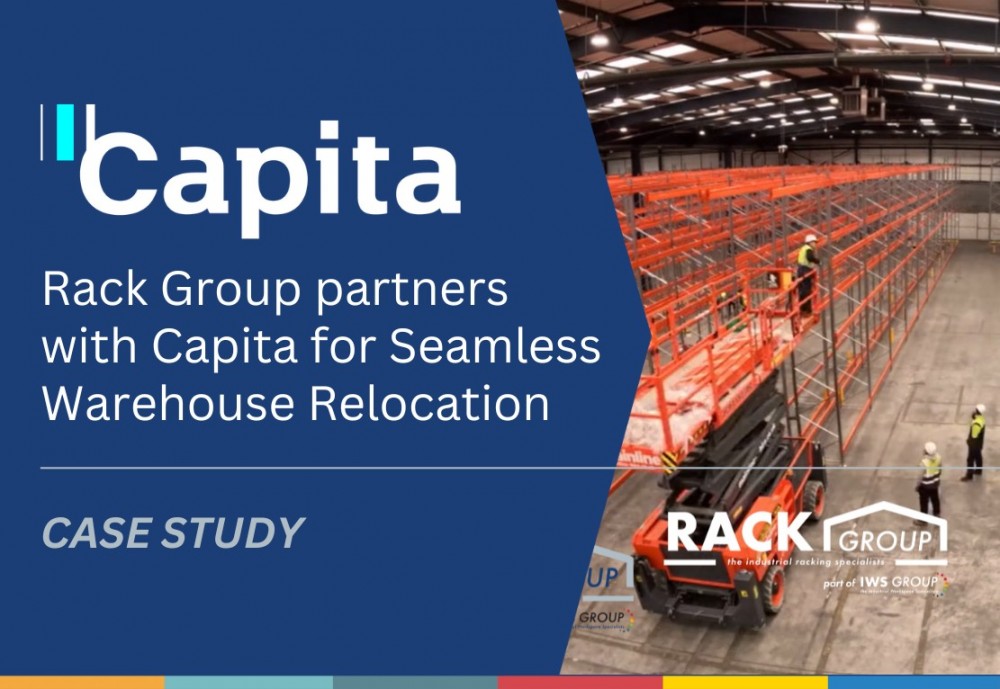 Rack Group helped Capita relocate warehouse while maintaining operations. Read more.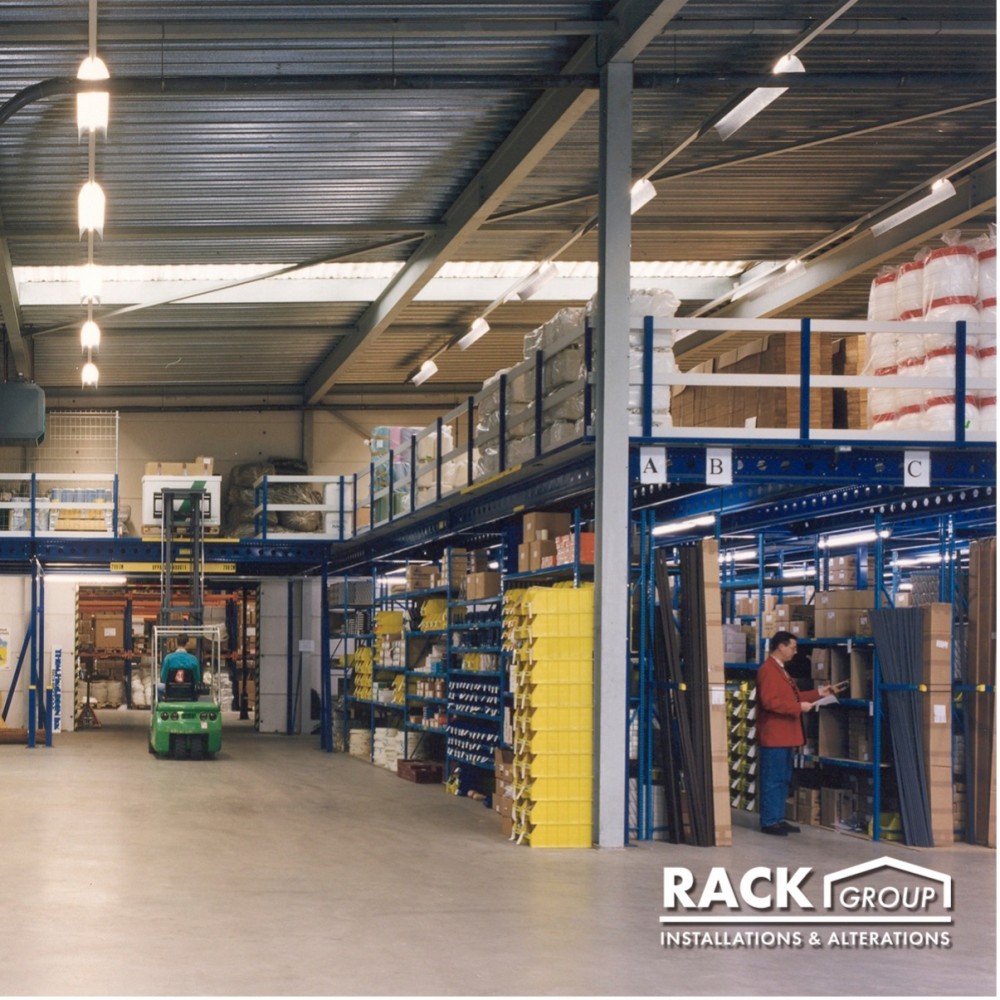 Explore the positives and negatives of mezzanine installations, and how implementing a mezzanine can help you save on the cost of moving to another warehouse while maximising your current space.
Complete the form below to book your FREE site visit

I was very happy with help & service from yourself and would most definitely use you again.

I can't compliment your team enough for the work that they have done for us. It's certainly made my life easier, something I can't say for all contractors that I have to deal with on site. All good lads and a pleasure to work with.