Fast repair services for all racking systems
40 years' expertise at minimising downtime

On call, with highly qualified engineers

Wide range of stock for instant repairs

Preventative maintenance plans to lower your cost and risk

Save time and money on racking repairs that are efficient and sustainable.
Racking systems are constantly under attack by fork lift trucks and inevitably racking damage does occur. Repairs can often be extremely costly and time consuming, which is why our goal is always to find the best solution for our customers - which usually means the most cost-effective and long-lasting repair solution.
With over 40 years' of experience providing market-leading racking maintenance and repairs, we are a trusted by companies of every size and across many sectors to minimise their downtime and keep them safe.
Rack Group is the one stop provider for your warehouse racking system and impact barrier maintenance. We service all types of racking, provide engineering studies to troubleshoot ongoing problems, and service contracts for part or an entire facility.
We have a team of highly qualified engineers and a wide range of stock for instant repairs, so contact us for a quote today.
Racking repair call out
Need an urgent repair or a quote, then get in touch today.
Have an inspection report
We can quote repairs based on your latest inspection report, from any supplier.
Not all repair jobs require a site visit for a quote. Send us photos of the damaged sections and our team will provide a same day quote.
Racking damage is usually categorised into three levels of risk.
According to the SEMA code of practice, racking damage is either RED, AMBER, or GREEN risk.
These categories will be highlighted in your inspection report. Don't have a recent report? Book your next racking inspection here.
Select a category below to find out what you need to do next.
We can quote repairs based on your latest inspection report, from any supplier.
SEND US YOUR INSPECTION REPORT
Common types of racking damage
These racking hazards are often identified in inspection reports.
Rack Group can repair all sorts of damage with your warehouse racking system to ensure your workplace remains safe with OEM parts.
Click on each image to find out more.
Frequently Asked Questions
Maintenance and Repairs News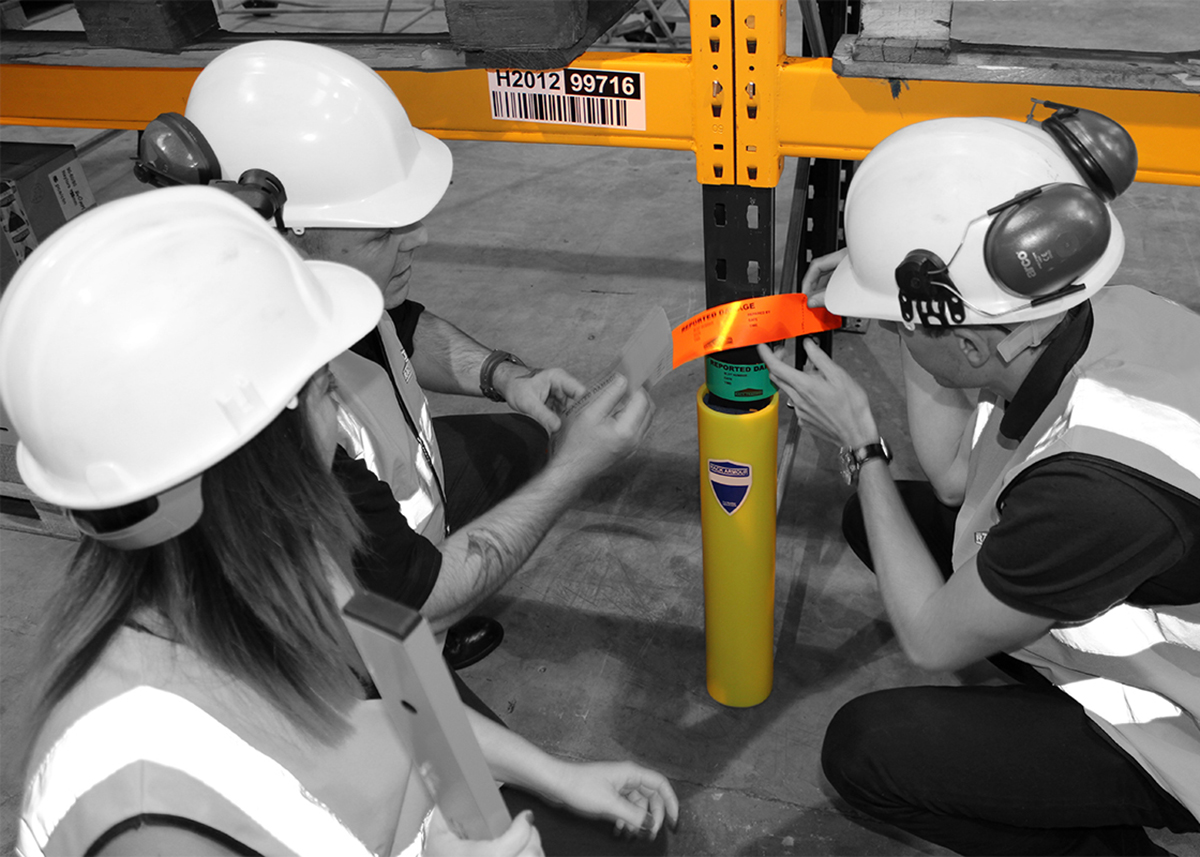 SEMA categorise racking damage in three levels of risk. Find out what steps you need to take with the damage found in your warehouse.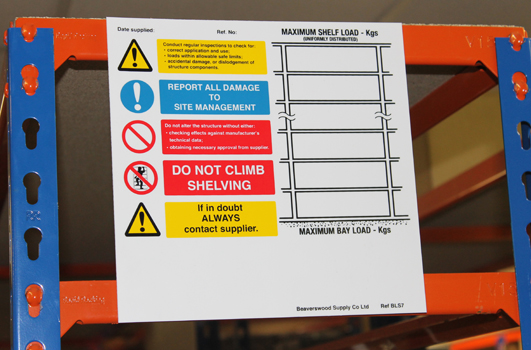 Key information you need to know about racking Weight Load Notices to display your safe working loads and keep your warehouse safe.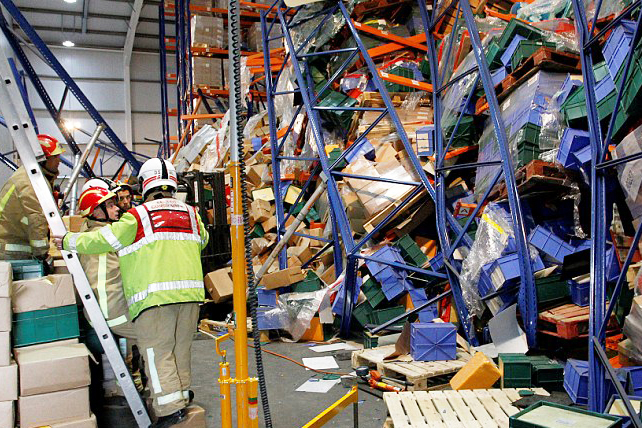 Racking damage and how to prevent serious accidents. Here we cover the most common reasons for racking damage and how to prevent them.

Very pleasant team, worked without bringing any downtime to our staff, very clean job.

The combination of regular safety inspections to pallet racking, and the reduced cost of spare parts, time saving maintenance skills, and the partnership between Asda – Walmart and Rack Group, are proving to be a winning combination on the never ending battle of repair costs.

I was very happy with help & service from yourself and would most definitely use you again.

The 'full racking service' provided by Rack Group is world class, and takes away the worry of health and safety issues, as well as delivering fantastic commercial results both from replacement of equipment, and the introduction into all of our site of the new racking protection system Rack Armour®, designed by Rack Group which has proven to reduce damage by 80%.

I can't compliment your team enough for the work that they have done for us. It's certainly made my life easier, something I can't say for all contractors that I have to deal with on site. All good lads and a pleasure to work with.

The continual working partnership between Asda – Walmart and Rack Group has proven to be an essential part of Asda's commitment, to reduce maintenance and repair costs while ensuring a safe working environment for its colleagues.
We now have a manageable maintenance operation that is not only cost effective and gives peace of mind, but is also being managed by a very professional company in Rack Group.