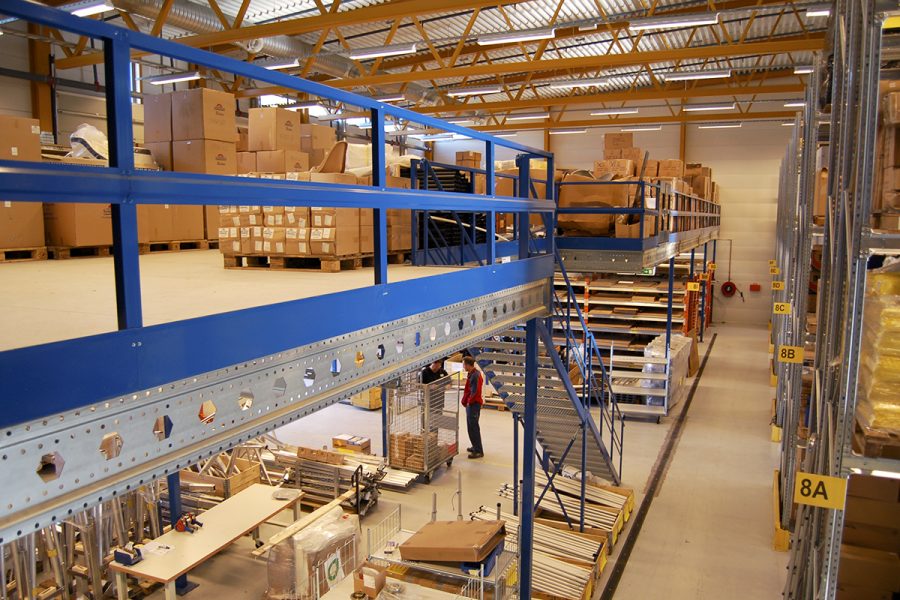 Innovative and cost effective solutions to optimise your warehouse space
40 years industry experience delivering proven, practical and effective solutions
Optimise existing storage capacity and operations
Smart racking solutions to reduce footprint
Minimise new build storage costs
Multi-purpose your space to support business development
Full service design and build
Planning a new build, relocating or wanting to maximise your current warehouse  capacity – contact us for advice, a free design or quote.
Speak to a member of the team today
Request more information
"*" indicates required fields
There has never been a more crucial time to optimise space and storage capacity.
Whether you're building new premises, relocating or reconfiguring your existing warehouse, our design solutions will maximise your space and operations to better support your growing needs. Our smart designs can support all your needs and ensure you utilise the smallest footprint for the best ROI.
Based on 40 years industry knowledge and Yorkshire common sense, we understand realistic deadlines and budgets. We also ensure the impact from our solutions on current operations are minimised - so you remain efficient and quickly increase the throughput of sales, and growth of your business.
5 point design process
With a 5 point focus on safety, optimisation, efficiency, scalability, and cost management, we help ensure you only invest in the best warehouse solution.
Following an audit to understand your objectives, challenges and opportunities we look at the following while considering your unique services, seasonal activity, products and workflows.
1. Safety first
We know that being compliant to safety regulations and meeting standards means having a more efficient and happy workforce, but by designing safety into a workspace it improves operations, and better protects stock from damage.
2. Footprint Optimisation
We can increase storage capacity or office space to maximise opportunities for growth, through our indepth knowledge of a wide range of racking options and mezzanine flooring services, and more.
3. Improve Operation Efficiency
Consideration of access and workflows to and from warehouse products, and services to enable operationally efficiency is essential. Our designers look carefully at how your business can support a best in class, operational delivery model based on your current infrastructure and resources.
4. Future proof scalability
We make sure that our designs consider your longer term plans and opportunities by including modular and standardised assets, so expansion can be achieved with minimum effort and investment, with flexible layouts to absorb future expansion and alternate use of space.
5. Reduce unnecessary costs
While a redesign should improve storage optimisation and operations, maintenance and repairs are often overlooked. We always consider the most effective products and solutions to reduce unnecessary costs in your workspace and prolong the lifespan of your storage and vehicles.
Optimise your Space
Get in touch today, to find out how we can help you gain more from an existing space or even downsize your footprint without losing output.
Complete the form below and our design experts will send you a no obligations report - including designs and a proposal to cost effectively and environmentally optimise your space.
Complete the form to request a free design proposal
"*" indicates required fields