Introducing our NEW graphic floor markers range for the warehouse.
Our range of cost-effective self-adhesive floor safety signs are made from touch PVC capable of withstanding everyday abrasion from forklifts, pallets, and general footfall.
Our warehouse floor stickers range includes the following variations:
Symbol with text
Symbol only
Full or half-circle shape
We can also supply:
Anti-slip tape, treads, and feet
Floor lane marking tape
Floor label holders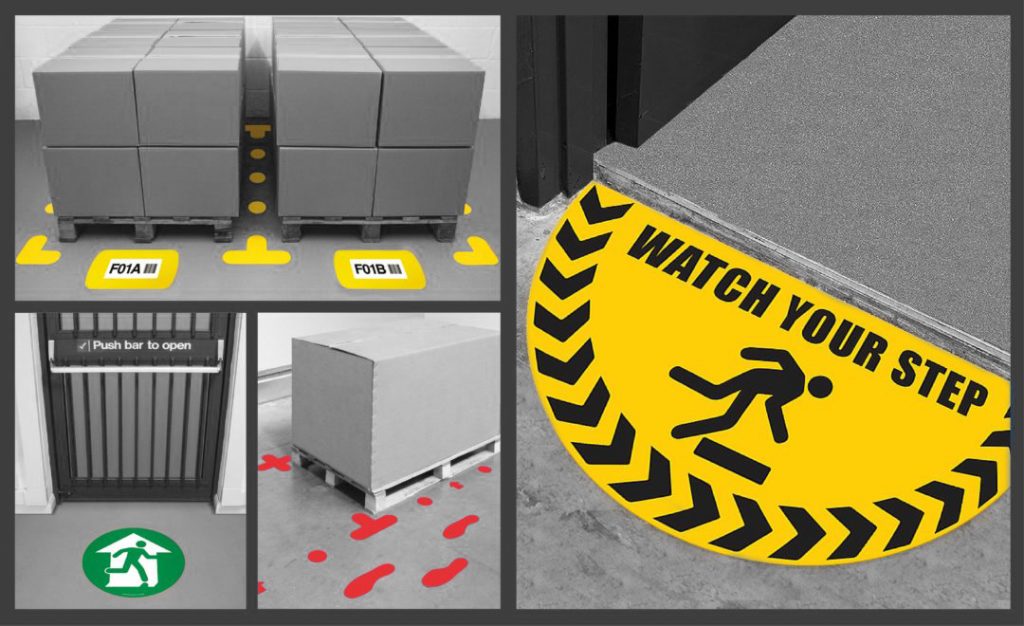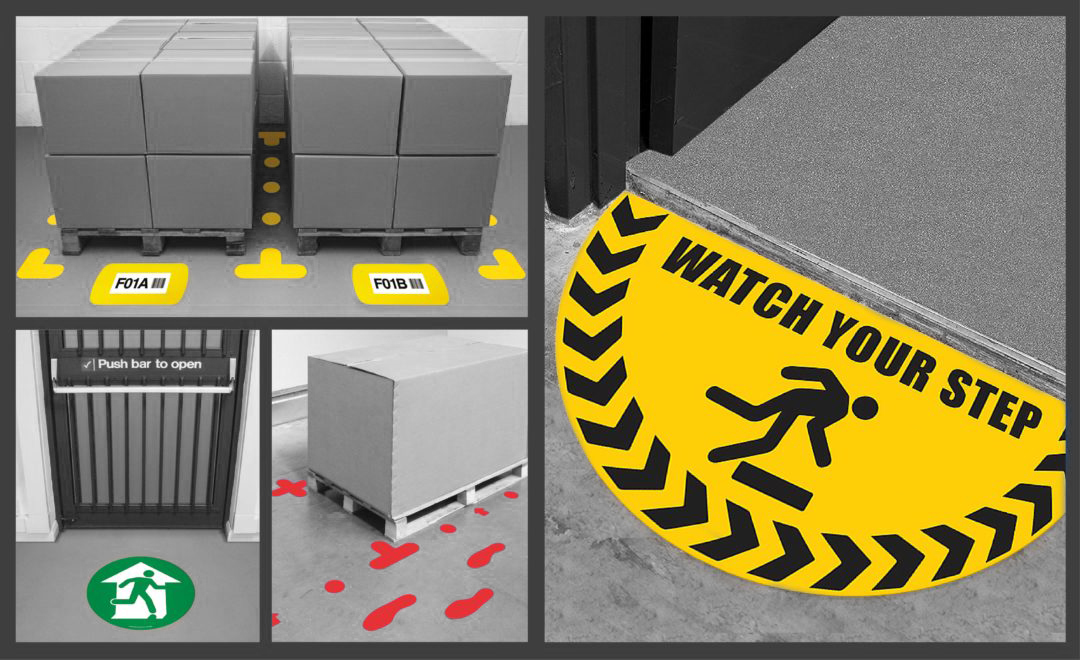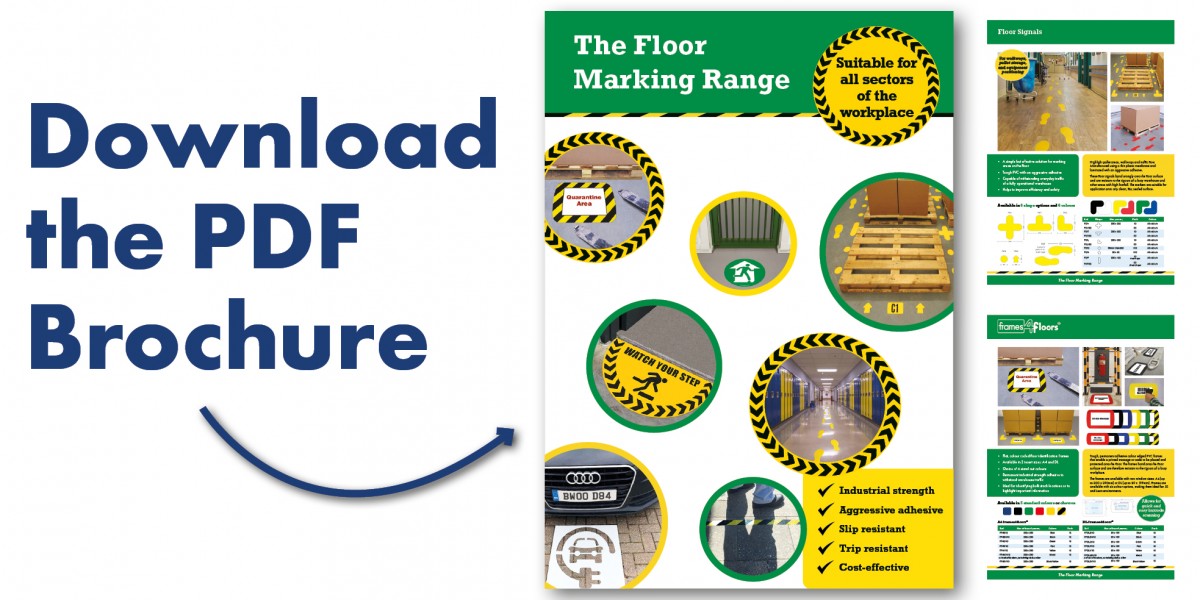 Floor signs and floor documents are valuable to any workspace. They convey simple but important messages including warnings, instructions, and direct of traffic.
Floor stickers offer a more unique visual aid compared to wall signs, which can often be easily ignored or hidden. With warehouse floor signs, there is much less chance of the messaging being missed.
All of our floor products are backed with strong adhesive, meaning once they're down, they stay down!
Download the guide for more information, or get in touch with our team for a quote.
Speak to a member of the team today.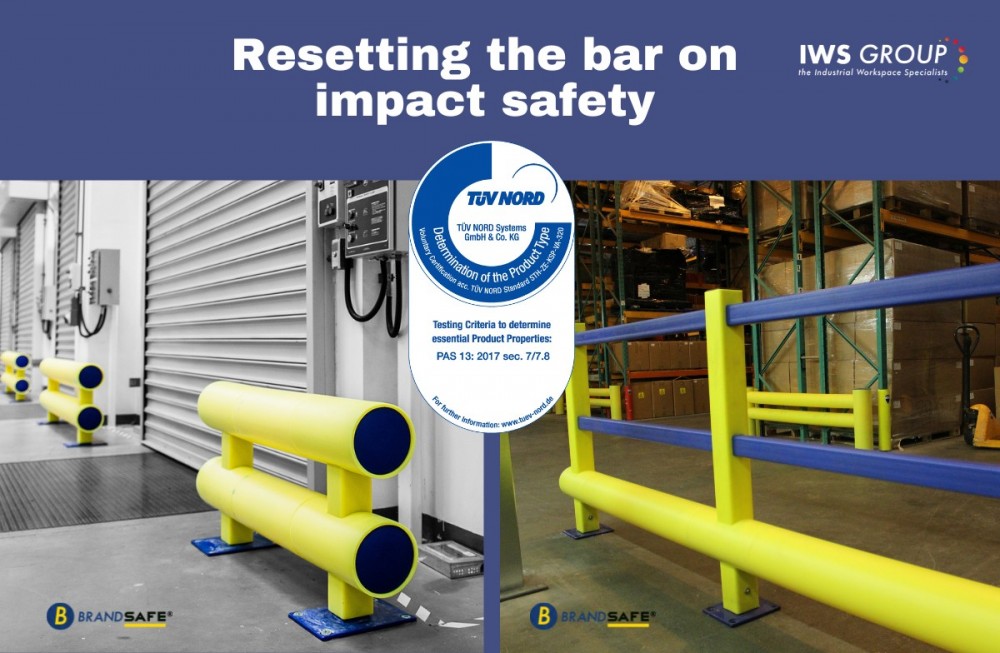 IWS Group,  has impact tested its Brandsafe® range of polymer safety barriers according to the rigorous PAS 13 code of practice, which has been third-party accredited by TÜV Nord, an internationally recognised seal of quality. The testing process measures the …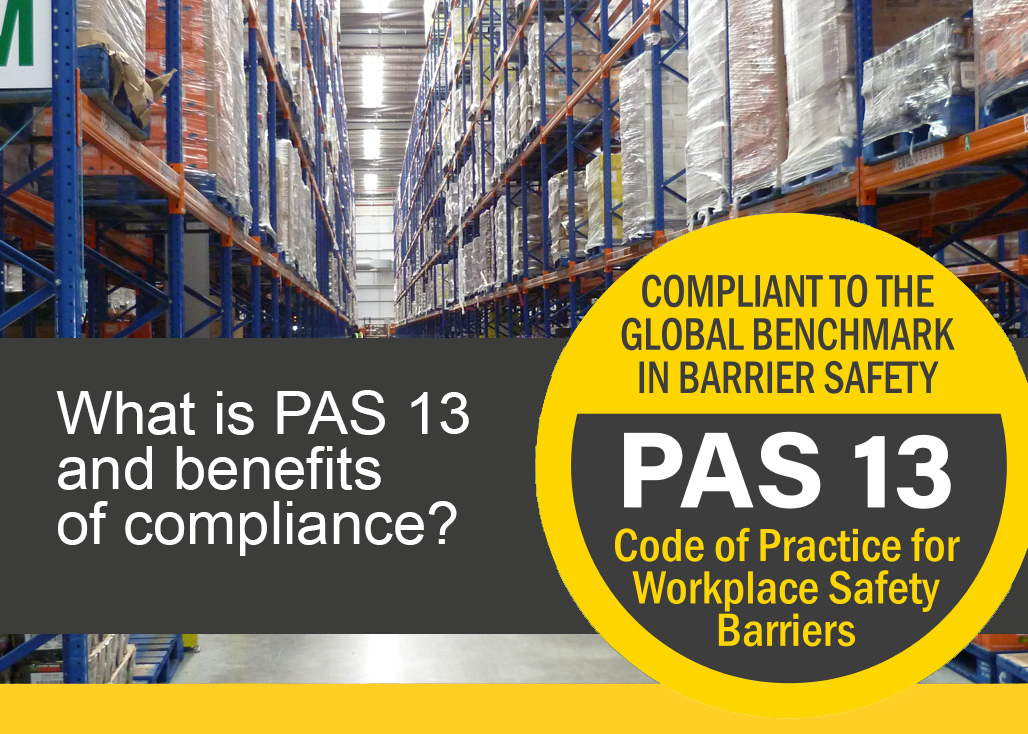 The official best practice for safety barriers and traffic management in industrial facilities, explained.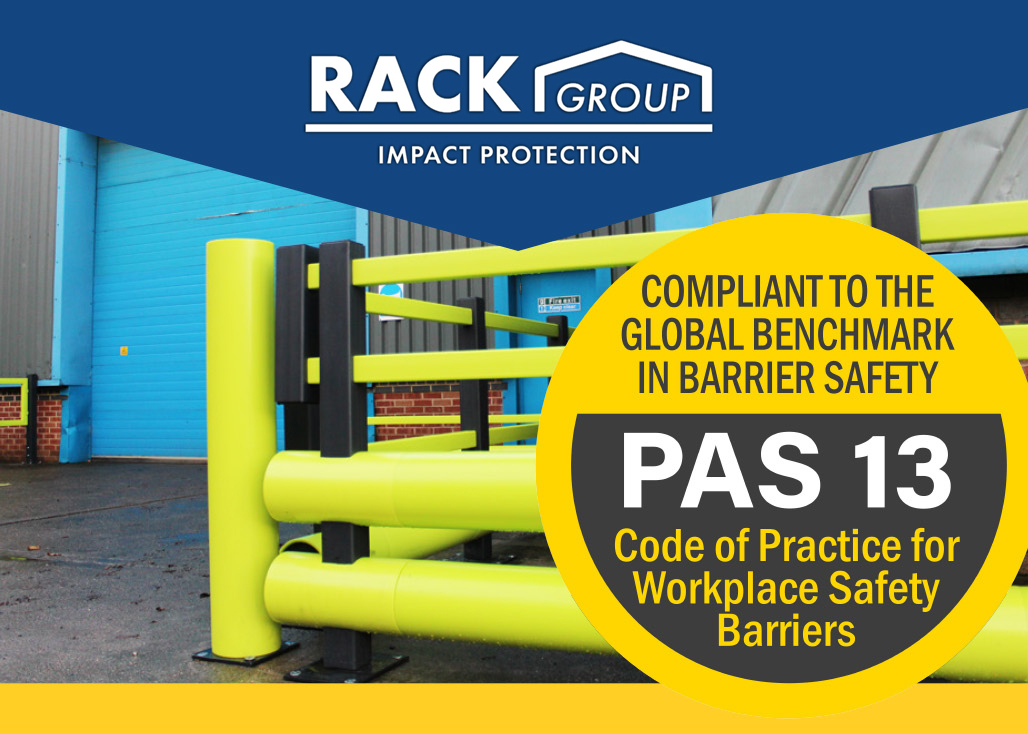 Rack Group and Brandsafe, have successfully impact tested their range of polymer safety barriers according to the PAS13 code of practice.