Regular examination and repair of pallet racking and shelving are essential to warehouse management. If storage systems are neglected, warehouse and operational managers may be unaware of the hazards to operations, workers, and goods.
Failure to conduct frequent visual inspections, an annual rack inspection by a technically competent person, or a replacement of any damaged components may result in legal liabilities in the unfortunate case of an accident.
Here are the facts about the importance of rack inspection:
The Importance of Annual Rack Inspection
The European standard EN 15635 Steel Static Storage Systems - Application and Maintenance of Storage Equipment describes pallet rack safety regulations regarding inspections and repair.
Section 9.4.2.3 Expert Inspections indicates that inspections should be conducted by technically competent persons every 12 months. A report with observations and recommendations for any necessary action must be presented to the person responsible for storage equipment safety (PRSES).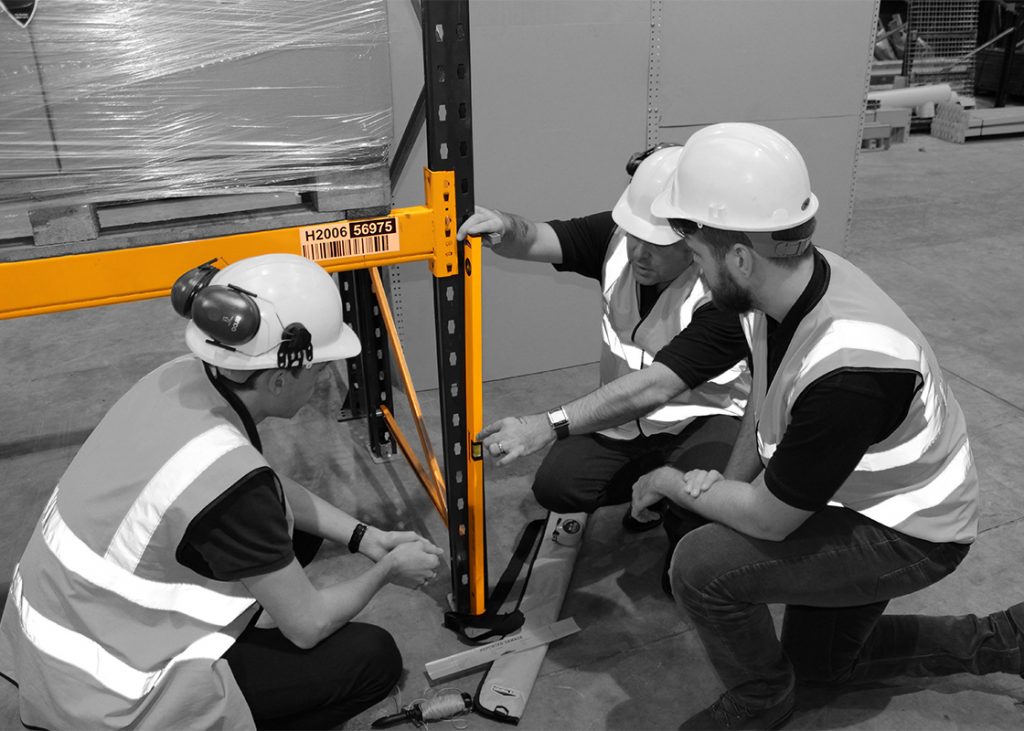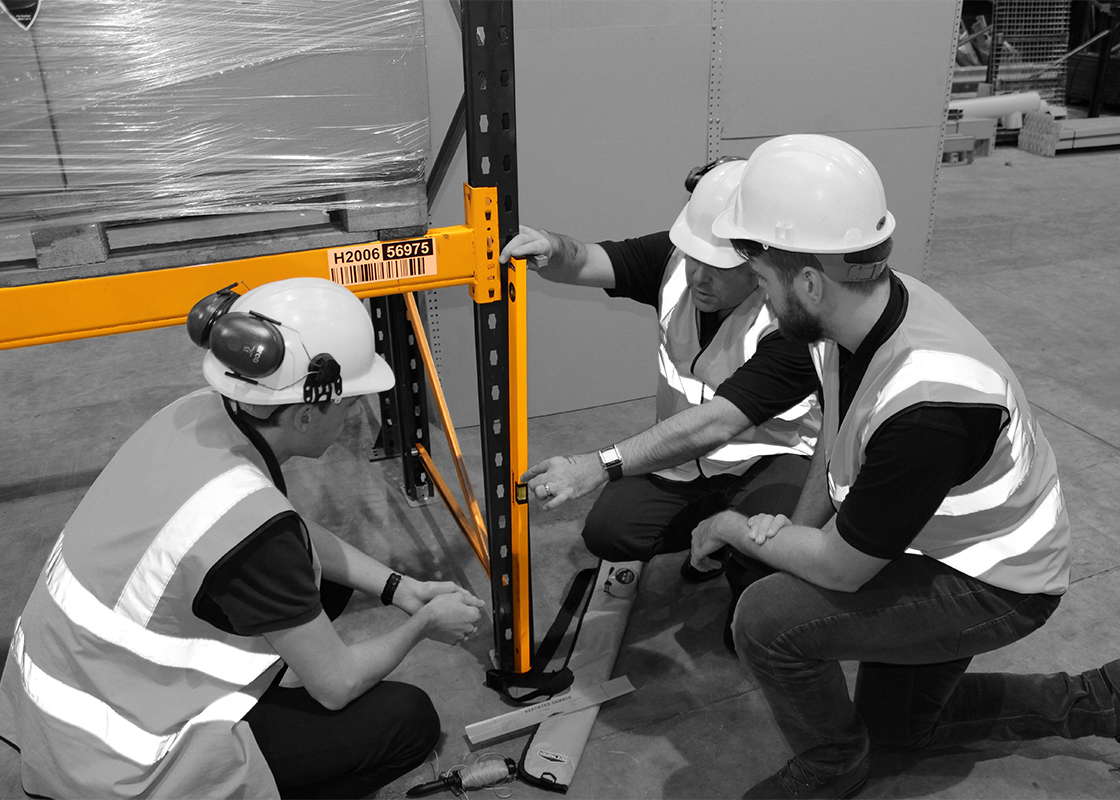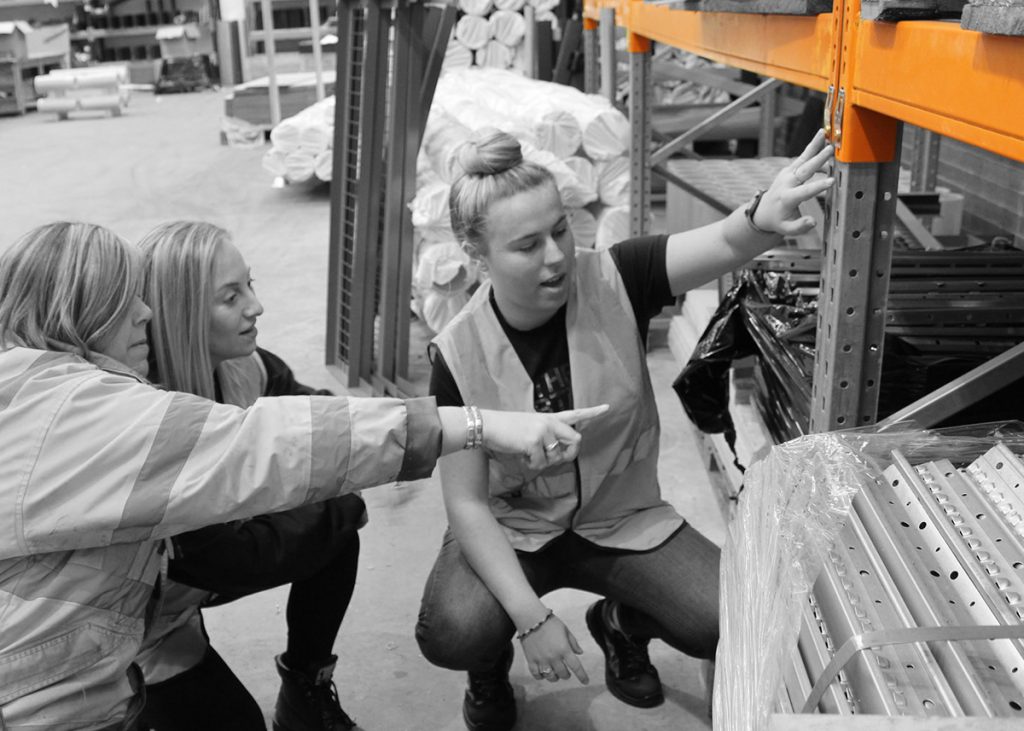 Making Regular Visual Inspections
According to EN 15635 part 9.4.2.2 Visual Inspections, besides the annual pallet racking inspection, the PRSES should ensure that checks are carried out at weekly or different regular intervals based on a risk assessment. A proper written record must be kept.
Section 9.4.1 states that storage equipment should be examined regularly for safety and especially for any damage that has occurred. Repairs must be completed promptly and effectively, with proper attention to the system's continued safety. All damage or other incidents must be documented.
Differences between Visual Inspections and Annual Inspections
Visual inspections and the regulated annual inspections are not the same. While it is entirely possible for your staff to perform weekly visual checks, yearly inspections are better handed to professional inspectors.
They can assist you in educating your personnel in charge of the visual inspections. A technically qualified individual should perform annual checks, so leave it to the specialists and contact us immediately.
What Happens When Damaged Racking Is Found?
Any damage to racking/shelving compromising safety must be repaired quickly, according to the criteria of the Employer's Liability Insurance Association and the Standard EN 15635.
This is true whether the damage is discovered by the fork truck driver, the storage installation manager, or the Association-approved racking and shelving inspector.
Follow these steps:
Damage must be reported to the safety officer as soon as it is discovered.
Implement safety-related measures.
A written report with the responsibility to preserve must be produced.
If the same damage occurs repeatedly, the reason should be investigated.
Begin a damage control method in line with EN 15635, Section 9.4.5.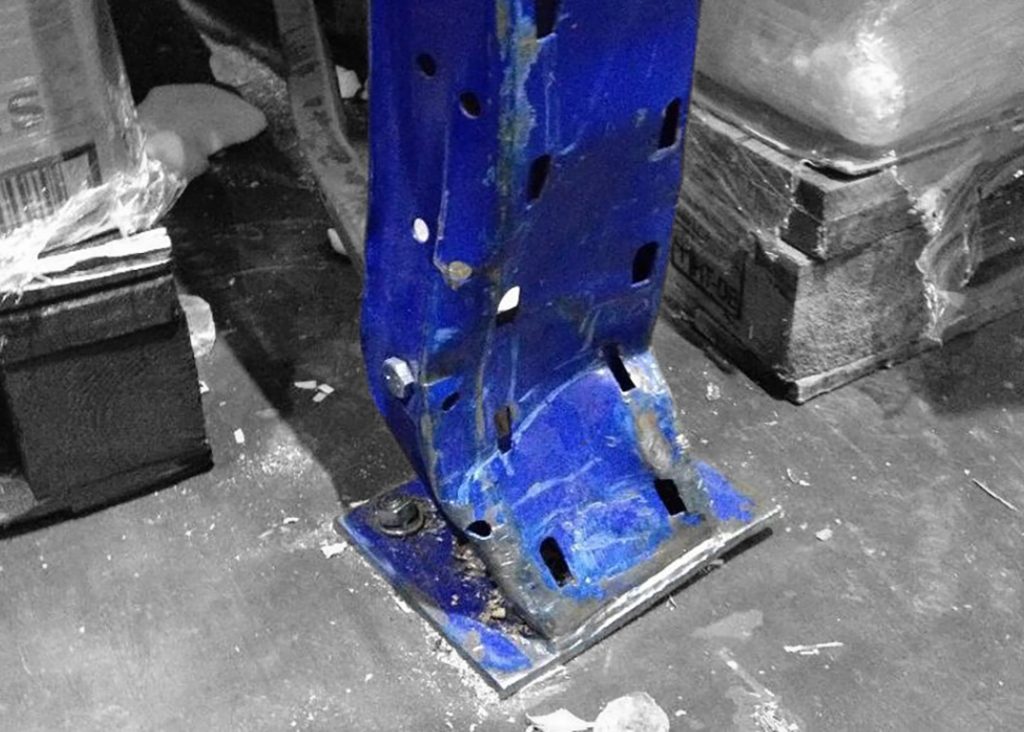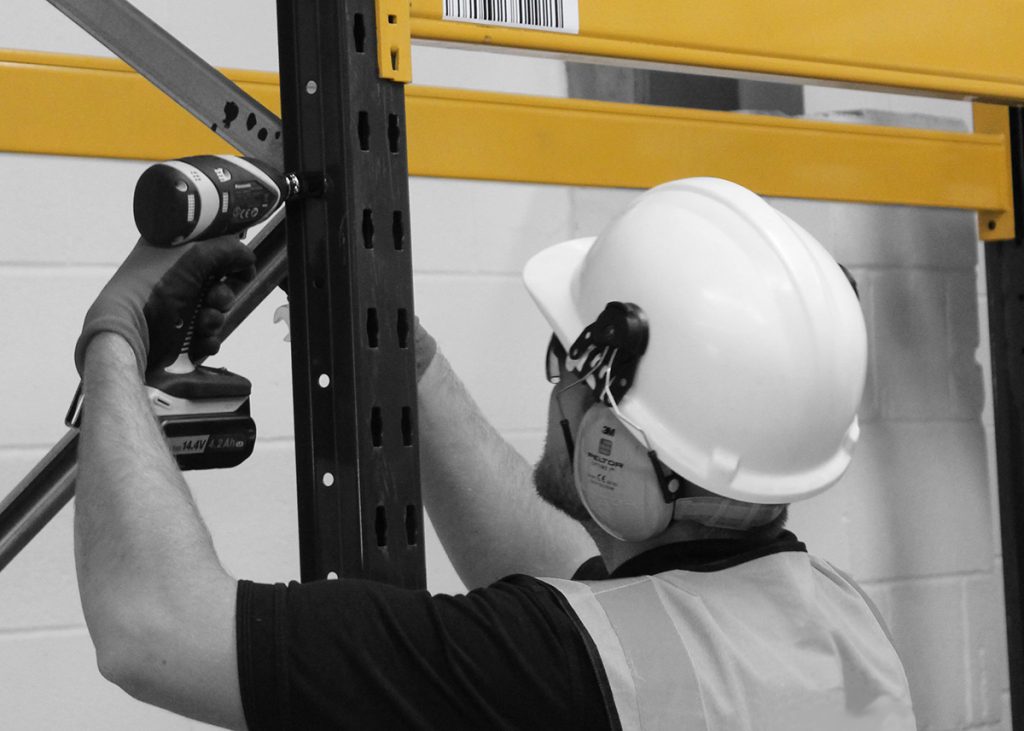 Replacing with Original Spare Parts
Any damaged components should be replaced instead of repaired. According to Section 9.7.1 of EN 15635, damaged components should not be fixed since effective quality control of cold-reduced parts is extremely difficult. Repair of damaged parts is not permitted unless authorised by the equipment provider.
The EN 15635 Section 7 also mentions that the loading capacity may be affected when racking or shelf installation is modified. All changes must be approved by the supplier or a competent professional. Any advice must be followed before any changes are made. Changes must be made in line with the supplier's instructions.
Conclusion
Racking is essential to any warehouse facility, and its quality must be scrutinised regularly. This will help ensure safe and high-quality storage.
Are you in need of pallet rack inspection services in the UK? Rack Group provides warehouse racking solutions, inspections, repairs, protection, and training. Give us a call to learn more!
Speak to a member of the team today.